Offsidebet is pleased to announce the launch of our mobile betting platform. You can now bet using your mobile device - any time, any place!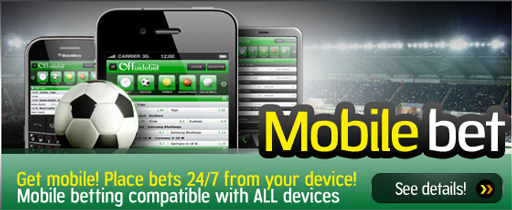 All you need to do is connect with a mobile phone or another mobile device with an internet connection. The new website is accessible to all devices, software versions and internet browsers. Just enter the following link on your mobile device and enjoy the fun:
Alternatively, just scan the barcode below to access our mobile site:
The state-of-the-art interface of the website provides you with a huge amount of betting options, it's easy to use and accessible 24/7.
Join the mobile version of Offsidebet and enjoy online betting using only your mobile device. Start grabbing our unlimited bonuses from your mobile device!